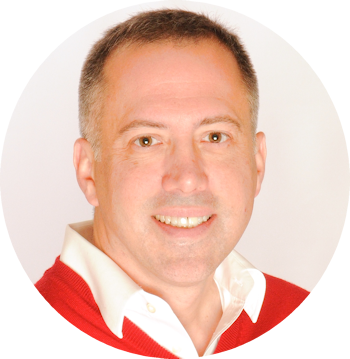 Named Realtor of the Year for MIBOR's Greater Downtown Division in 2015 and Eastern Division in 2010, Jim Anthony is a longtime Indianapolis resident and graduate of the Indiana University Kelley School of Business. Jim is passionate about the Indy arts scene, and is a dedicated supporter of the IndyChoruses, local theatre, and many great arts organizations in the Indianapolis community. Jim was elected President of the Dance Kaleidoscope Board of Directors in 2016.
Jim loves the great outdoors. He is an avid hiker and cyclist, and is a member of the Indianapolis Sailing Club who enjoys sailing one-design boats. He is also a voracious reader and a history buff who has been involved with the Indiana Historical Society since 2000.
Jim has served as Trustee and Chairman of the MIBOR Political Action Committee (MPAC), as well as Secretary, Treasurer, and Chairman of the Eastern Division of MIBOR. He is also a member of the F.C. Tucker Executive Club and has received the President's Club Award.
He is particularly proud to have assembled an outstanding group of professionals to be part of The Anthony Team. With his trusted associates, Jim is pleased to deliver The Anthony Team Advantage for Indianapolis and central Indiana home buyers and sellers. Jim and his team are committed to providing excellent service and loyalty to your interests.
To contact Jim and The Anthony team, CLICK HERE or call 317.220.6002.
Here are a few more of Jim Anthony's qualifications and accomplishments:
— 2015 Greater Downtown Division MIBOR Realtor of the Year
— 2010 Eastern Division MIBOR Realtor of the Year
— 2nd Vice President of F.C. Tucker Company, Inc. and member of the F.C. Tucker President's Club
— Trustee and 2012 Chair, MIBOR Political Action Committee (MPAC)
— 2010 Director, Metropolitan Indianapolis Board of Realtors (MIBOR) Eastern Division
— 2009 Chairman, Metropolitan Indianapolis Board of Realtors (MIBOR) Eastern Division
— 2008 Secretary, Metropolitan Indianapolis Board of Realtors (MIBOR) Eastern Division
— Fellow of the Real Estate Academy of Leadership (REAL)
— Member of the Indiana Association of Realtors (IAR)
— Member of the National Association of Realtors (NAR)
— Bachelor's Degree in Business (Marketing), Indiana University Kelley School of Business
— Other Memberships Include: Central Indiana Bicycle Association (CIBA); Indiana Historical Society (IHS), IU Alumni Association, Indianapolis Sailing Club
— Volunteer for the Indiana Historical Society and the United Way of Central Indiana